The Phlebotomy Program meets all California requirements for students to become a California licensed phlebotomist (CPT1).  The program will introduce students to the field of phlebotomy and provide them with basic and advanced skills in both theory and clinical practice and prepares the students for the National Certification Exam by the National Center for Competency Testing (NCCT).
Are you a problem solver?
Do you like working flexible hours?
Do you enjoy helping people?
Are you "hands on"?
This career may be for you!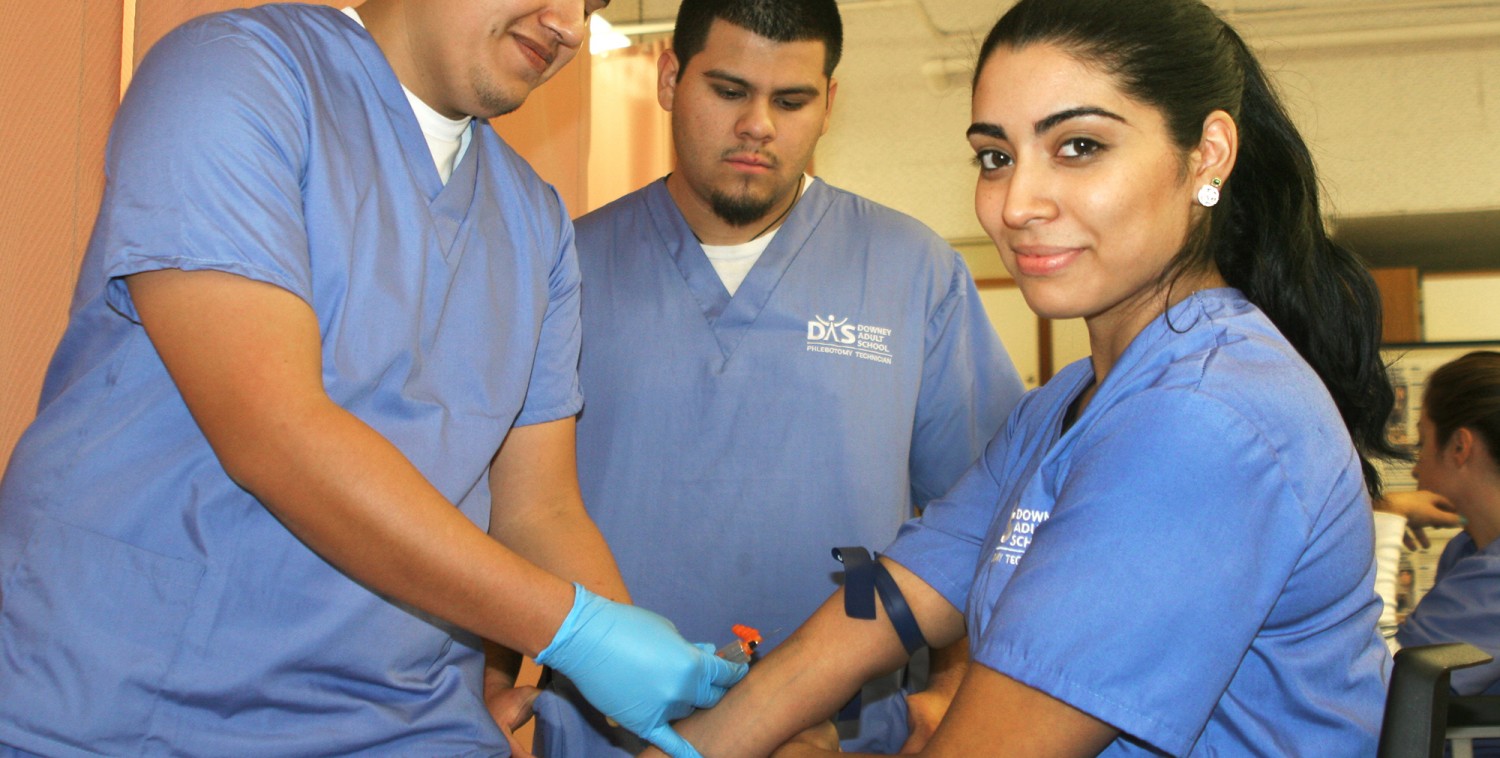 Anyone without prior experience in phlebotomy who wants to obtain a CPT1 license.
Anyone with less than 1040 hours of on-the-job experience (OTJE) within the last five years who wants to obtain a CPT1 license.
Anyone with 1040 hours of experience or more within the last 5 years who wants to obtain a CPT1 license.
Medical Assistant graduates or allied health field graduates. Total Hours 48
Program cost includes books. Additional books and supplies may be necessary. Your costs may vary.
High School/GED Diploma or equivalent
Vaccination Records - Must include Hep A, Hep B, MMR, and Varicella
Current TB test (within the last year) or chest x-ray (within the last two years)
BLS (Basic Life Support) card
Must attend an orientation prior to registration
Must be currently working in a medical office that has a valid CLIA License Number.
Source: www.salary.com, November 23, 2022. Above wage is based on the Los Angeles, CA Area. Wages and actual employment are not guaranteed. Wages do not reflect self-employment.