The Electrocardiogram Technician (ECG) Program prepares students to successfully attain training and qualifications to become an ECG Technician. The program prepares students to take the National Certification exam by the National Competency testing (NCCT) or the National Health Career Association (NHA) exam. It is a 50-hour program which offers theory and practical hands on training. Upon completion of the program you will be eligible to take the national examination with the NCCT or NHA.
Do you enjoy helping people?
Are you "hands on"?
This career may be for you!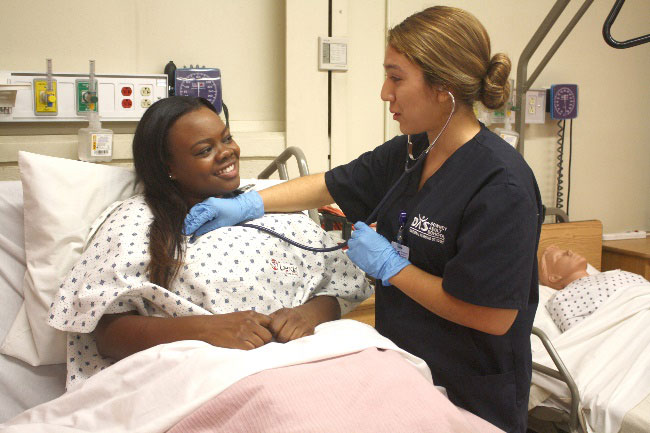 Anatomy and Physiology of the Heart
Rhythm Interpretation
Stress Testing
Holter Monitoring
Electrocardiography
Medical Terminology
Medical Ethics and Legal Aspects of patient contacts
Hands on Skills training
Theory and Skills Training 50 hours
Total Hours 50
Evening part Time Classes Available.
National Competency Testing Exam (NCCT) or National Health Career Association Exam (NHA)
The above cost is an estimate. Your costs may vary. Additional fees may apply. Program cost includes books, and administration fees. Some fees are paid directly to an outside vendor.
Possible Job Opportunities
Hospital
Doctor's Office
Cardiology Clinics
Source: www.salary.com, November 23, 2022. Above wage is based on the Los Angeles, CA Area. Wages and actual employment are not guaranteed. Wages do not reflect self-employment.
Student Training Estimates (STE)